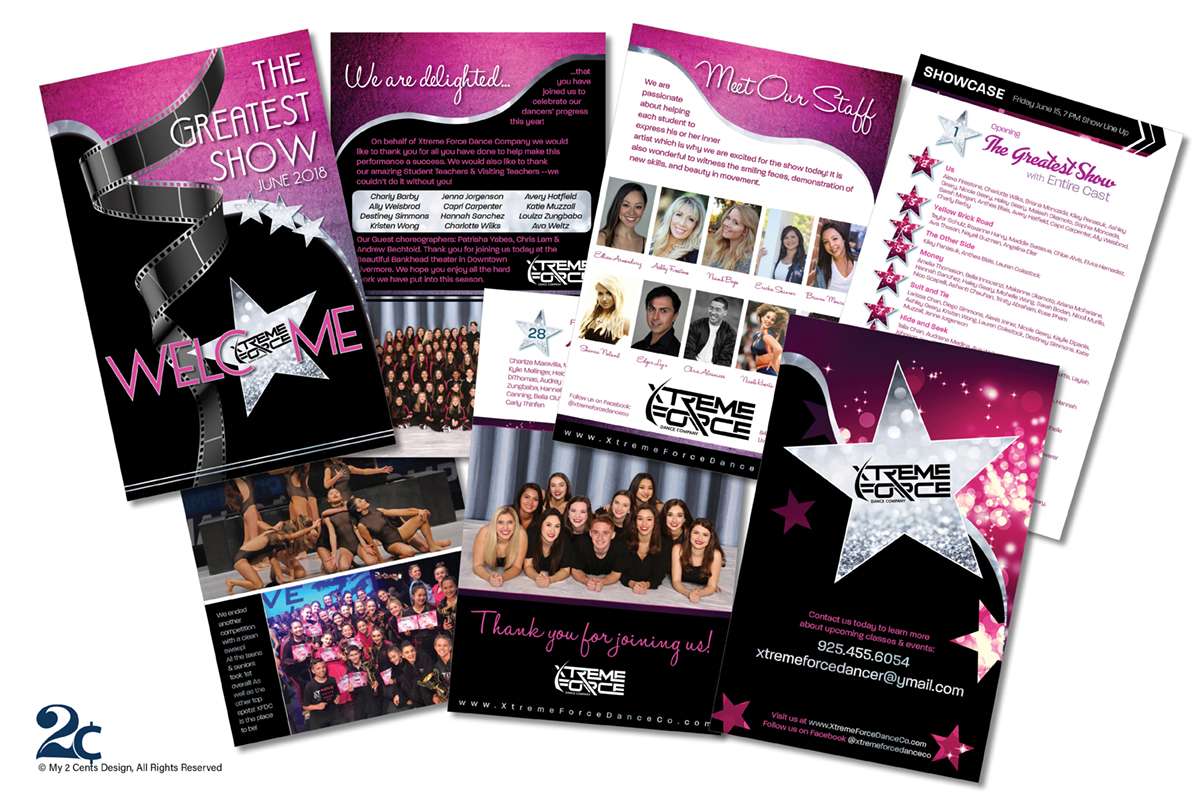 Design Type – Dance Recital Performance Program Design
Size – 5.5″ x 8.5″ 12-page
Programs Used – inDesign, Photoshop, Illustrator
Designing this year's Xtreme Force Dance Company dance recital programs was a fun experience.  My 2 Cents Design created this design as well as the client's Toy Shoppe Xtreme dance program.  Our challenge was to make both programs unique in feel but with similar content (other than the dance numbers) –and stay within their budget.  The final goal of the project is to wow the parents, prospective clients, and possible sponsors.
This project involved creating a professional design with striking /dynamic color.  We also recreated the logo as a vector to allow more versatility in the design–and to help ensure a crisp logo.  Image enhancement was performed as needed and editing was completed to make sure the design was print-ready.
We enjoy helping your company to stand out above the rest!  To get your free consultation, click here to contact us today.