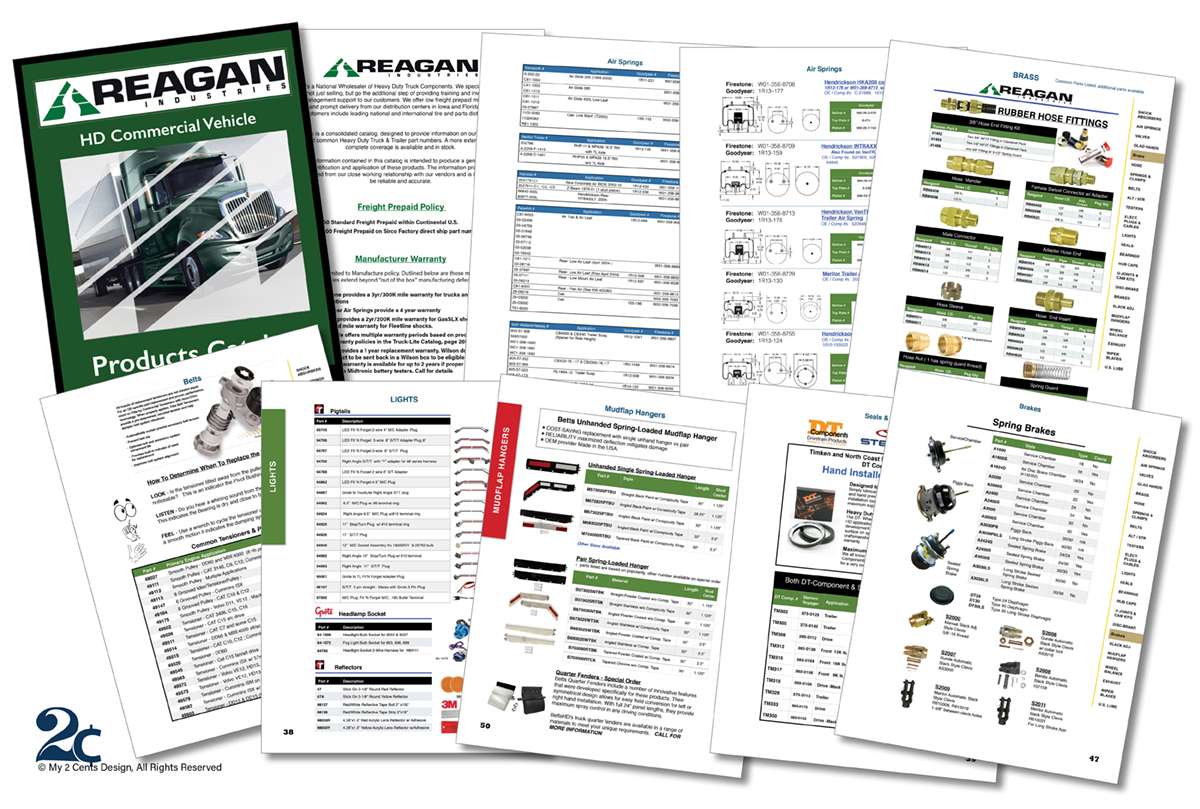 Design Type – Auto Parts Product Catalog Design
Size – 8,5″ x 11″ 64-page
Programs Used – inDesign, Photoshop, Illustrator, Adobe Acrobat
When your customers want organized, easy-to-find part numbers, part images, and part descriptions a custom product catalog design can help.  This comprehensive auto parts catalog design includes products listed in order by category, color coded tabs, order sidebars, cross reference numbers, and more.  We also know that accuracy matters in your catalog.  We take great care in our information organization and checking measures to help ensure that your catalog is correct.
Do you have a comprehensive product line to showcase in a product catalog design?  We can help!  To get your free consultation, click here to contact us today!